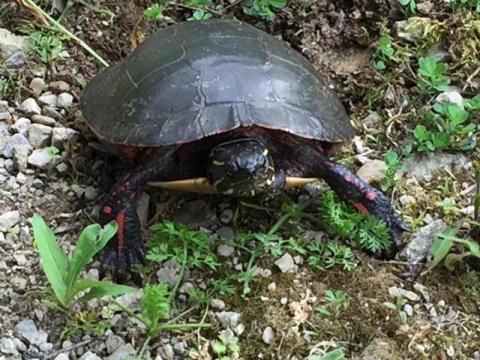 After writing three social distancing blog posts about visiting our local parks during the coronavirus crisis, we really did not plan to write anymore blog posts on this subject. However, we have been having such a great time exploring parks that we had not visited before, and revisiting old favorites, that we decided to gather tweets from park visits in June 2020, to create this blog post.
This blog post accomplishes two things that are important to us.
Please note that we have attended many more parks in June 2020 than those included in this blog post. Beyond what we include here, Stuart has been doing section hikes on the Buckeye Trail "Little Loop" (the Buckeye Trail Little Loop is over 250 miles long in Northeast Ohio), and we have done eleven additional hikes as part of the Cleveland Metroparks Trail Challenge 2020. We plan to write blog posts about these trail activities when we complete them.