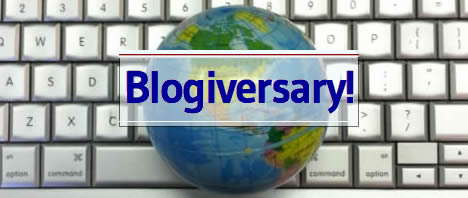 ​
I can't believe I am celebrating my first "blogiversary!" Just one year ago, I posted my "Hello, World! My First Blog Post!" message!
Check out my blog page to see all the fun I have had this year! - sosAssociates.com/Blog/ Thank you to all the people who made the events happen.
See their names listed with the events in my blog posts, and follow them on Twitter, if you do that sort of thing (I find Twitter fun, and a great way to learn about a lot of great activities).
My only challenge I have had this year is that I have more to write about than I have time. I follow one rule -- if you have a choice between staying home and writing about an activity, or going out, choose to go out and be active. Between my WebSigCleveland.org meetings, and other events, I have about five blogs in my head that I will never have time to write. 
Meetings I Track For @sos_jr
In my "Tweet! Tweet! Celebrating Three Years!" blog post, I put together a list of the 116 groups whose meetings I track, so I decided to do it again here (the list has grown). One reason I am doing this is to assist you in learning about these organizations.  The main reason I am doing this is to encourage you to thank the leaders.
Most of these Cleveland tech, social media, and entrepreneur meetings are free or low cost. If you are on Twitter, please spread the word about these great Cleveland groups in your tweets.