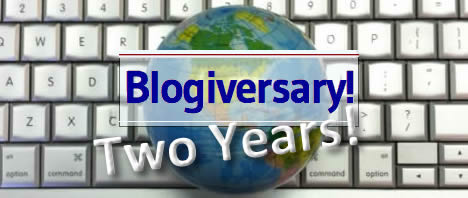 Two very fun and active years have passed since my first "Hello, World! My First Blog Post!" message!
Last year, for my first Blogiversary, I listed 120 organizations that I tracked. I have found that in the last five months, I have not been able to keep up with all the exciting growth in Cleveland and Akron, but I try to do so in my weekly tech blog posts.
In addition to my weekly tech and social media blog posts for our community, I (and sometime we -- my wife and sons co-write with me) also write about other items that interest me. Please check out all the blog posts that I have completed these past two years on my "Blog sosAssociates."