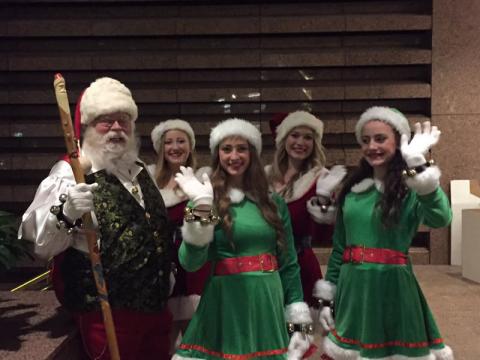 Traditionally, on the weekend after Thanksgiving, Cleveland kicks off the holiday season! On Saturday and Sunday, November 24 and 25, 2018, we took part in some great holiday celebrations!
We wrote this blog post as our way of saying thank you to PlayhouseSquare and Cleveland Play House for Holidazzle 2018, and to Downtown Cleveland Alliance and Cleveland Public Square for Cleveland Winterfest 2018.
We also want to mention the great Cleveland Foundation skating rink on Cleveland Public Square! The Foundation has been sponsoring a winter skating program since 2016 as a great addition to the year-round programming that takes place at the Cleveland Foundation Centennial Plaza.
In addition to Holidazzle and Cleveland Winterfest, we have included in this blog post tweets with photos and videos from this year's TubaChristmas Cleveland. Julie performs in TubaChristmas concerts in either Cleveland or Akron every year.