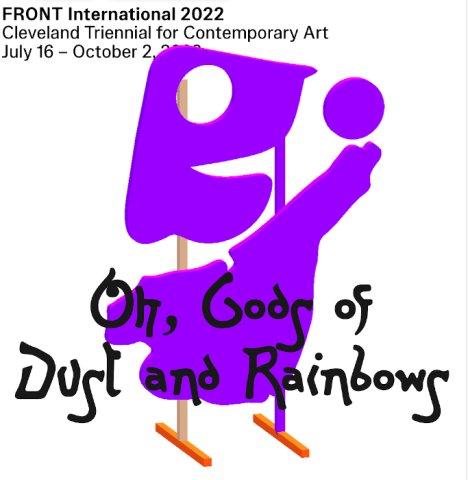 Oh, Gods of Dust and Rainbows, the second iteration of FRONT International, will run from July 16 through October 2, 2022. Building on the success of the first edition, FRONT 2022 will further the Triennial's commitment to stimulating new and sustained cultural conversations within the region.
The following blog post is from my tour of FRONT International and CAN Triennial venues in University Circle on several days in July/August 2022, and about the Friday, July 29, 2022, PechaKucha Night Cleveland event. I had planned on publishing this blog post on Friday, August 26, 2022, which is the day I went to the Akron FRONT International venues, but got busy with some family commitments and did not have time to finish writing everything I wanted to add to the blog post.
I have now decided to just publish this blog post "as is" (please read the tweets text to get most of the story) before FRONT International closes on October 2, 2022.