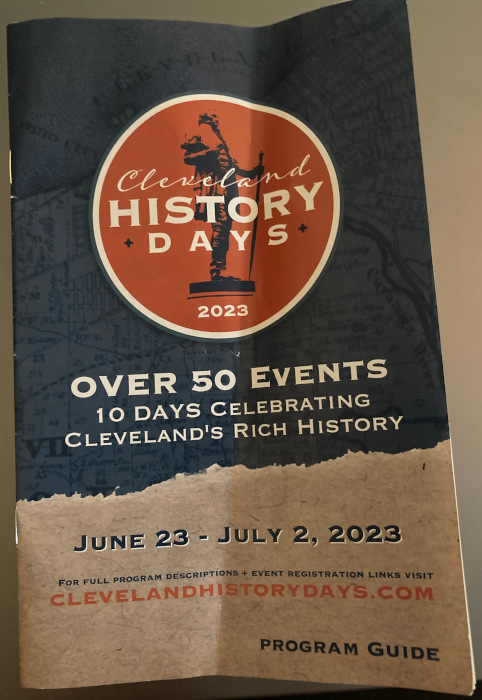 For me, the timing of the Cleveland History Days 2023 was perfect, since it was two months after my septal myectomy open-heart surgery at University Hospitals, and I was finally able to be active again for the first time in 2023.
With over 50 events happening during Cleveland History Days 2023, I was grateful to the organizations that hosted so many interesting activities. I did elect to skip the the Cleveland "Take A Hike" tours, since I was unsure of myself doing a lot of walking, but near the end of the 10 days of activities, I felt well enough to attend the "Ohio Freedom Path Hike" on Saturday, July 1, 2023. I can highly recommend the Cleveland "Take A Hike" tours from attending them with my wife in the past. I have heard that in recent years they have developed new tour locations and updated old favorite tours.
I was so impressed with all that was happening during these 10 days, that I wanted to capture what I could in my blog post. I hope you enjoy the following and share with others. Remember that even though Cleveland History Days is only once a year, most of the the places it features are available to explore year round!
Please read about the following: