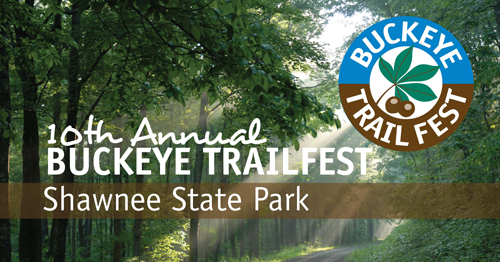 I am so glad that I was able to attend the 10th Annual Buckeye TrailFest at Shawnee State Park, which was held Thursday - Sunday, August 17-20, 2023. As I wrote in my last blog post, Summer Vacation 2023: South Haven, Michigan and Merry-Go-Round Museum, I have been very busy since recovering from my April surgery, but I still wanted to take the time to put together this blog post for two reasons that are important to me:
I want to encourage others to learn about the Buckeye TrailFest and the important work of the Buckeye Trail Association in maintaining the longest trail in any one state in this country.

The main purpose of this blog post is to thank the organizers and presenters of the Buckeye TrailFest 2023 for sharing their talents to create a successful event. I am very grateful for all their efforts to make a welcoming and educational event for all attendees.
I look forward to more journeys on Ohio's long trail -- the Buckeye Trail -- in my future.