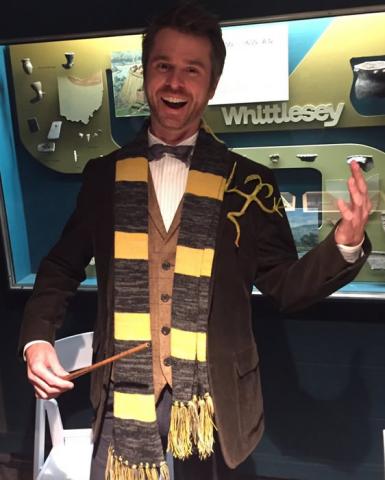 THINK & DRINK
Cleveland's brainiest happy hour . . .

Raise a glass with the Museum on select Thursdays and explore our different topics and latest discoveries with scientific experts — and drinks brewed by Northeast Ohio's best breweries — as your guide!
With a short walk in University Circle, I went from photography from 1940–1950 at the Cleveland Museum of Art to the world of Hogwarts School of Witchcraft and Wizardry at the Cleveland Museum of Natural History. Normally, these museums are not open late on Thursdays, but Thursday, March 21, 2019, was special!
This post about the Think & Drink -- Fantastic Beasts of the Natural World is the second of two blog posts about my evening in University Circle.