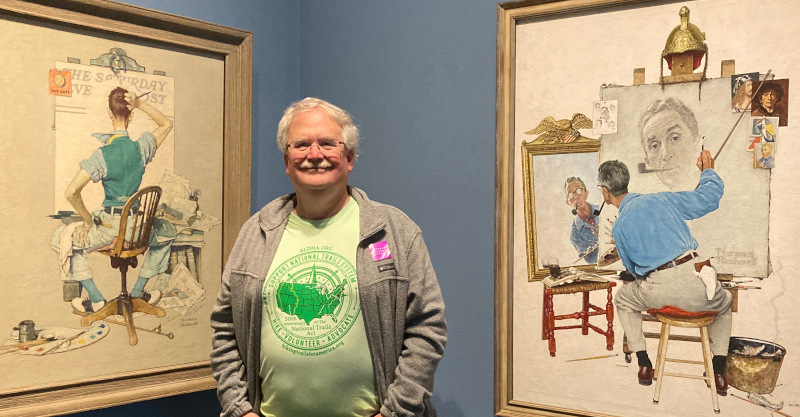 Now that I have returned from my Appalachian Trail adventure trip, I want to take the time to publish this blog post about my visit to the Norman Rockwell Museum one month ago on Tuesday, September 26, 2023.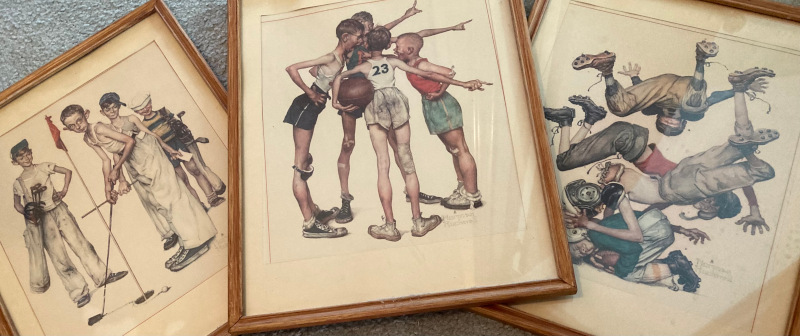 I had grown up with some humorous "Four Sporting Boys" Norman Rockwell prints that my mom framed for my room as a child, and which, as an adult, I put in my sons' room. I also was active in Scouting, and thus saw almost all of the Normal Rockwell "Boy Scouts" prints. They were displayed at the church where my troop had its meetings. The first time I visited the Norman Rockwell Museum, I thought I knew Norman Rockwell's artwork, but as I wrote in my thru-hike journal, seeing this original artwork was nothing less than amazing!!
However, I want to be clear that, as I learned on my first visit and confirmed on subsequent vists, while you may feel you know Norman Rockwell's work, it is not the same as seeing the original artwork. Look at the brush strokes -- get close and look at the texture -- take a museum guided tour to learn the story behind what you are seeing. Visit the Norman Rockwell Museum in person!
Every time I have visited the Norman Rockwell Museum, I have learned and seen something new. I hope this blog post encourages you to visit the museum if you are ever in Massachusetts. I look forward to visiting the museum again -- maybe even next year as I hike from Massachusetts into Vermont and beyond, as I continue north on the Appalachian Trail.