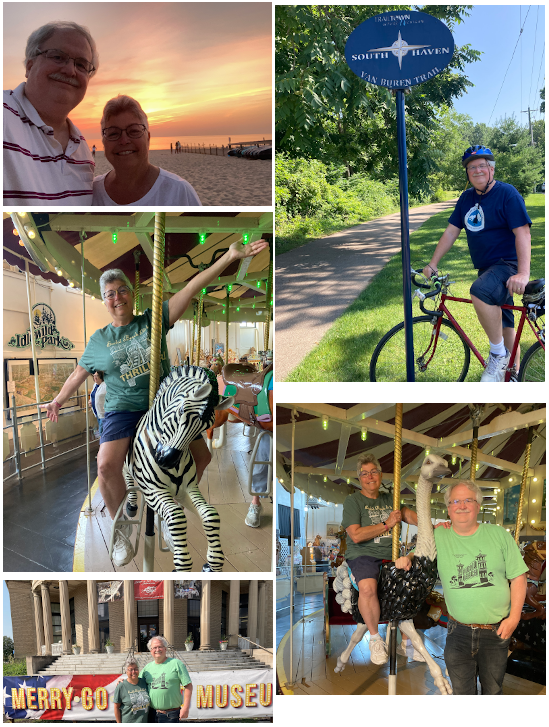 We wanted to share our summer vacation with you, so we created this blog post to capture our experiences in and around South Haven, Michigan, and at the Merry-Go-Round Museum in Sandusky, Ohio. Originally, we had planned a trip to Alaska for August 2023 that we decided to cancel due to the uncertainty about Stuart's recovery following his surgery. We thought it was best to make our 2023 vacation within a day's drive from our home. South Haven is just over four and a half hours from Cleveland.
We organized this blog post around Stuart's photos and videos about different parts of our vacation:
Monday, July 31, 2023 - Monday, August 7, 2023, Michigan Vacation
Monday/Tuesday, August 7 - 8, 2023 - Exploring Sandusky & Huron, Ohio
We hope you enjoy learning about our vacation!
We were very grateful to be able to go on this wonderful vacation after the events that occurred earlier this year.