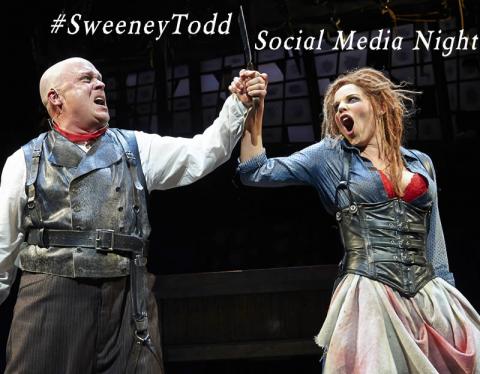 ​
We were ready for an exciting night of theater on Friday, October 4, 2013, when we were guests of Great Lakes Theater for the opening of one of our favorite shows, Sweeney Todd!
It was Social Media Night, and also Director's Night, where we were able to attend a pre-show discussion with Producing Artistic Director Charles Fee and Sweeney Todd Director Victoria Bussert.  We learned lots of interesting behind-the-scenes "tidbits" about the show. For example, this show is considered a masterpiece of Stephen Sondheim, and is a crossover between musical theater and opera, with elements of both. The show has been performed by both musical theater and opera companies.
This production of Sweeney Todd is exciting and fast-paced. Go and see it for a "bloody good" time!